Welcome Secondary Roads
Welcome to Fremont County Secondary Road Department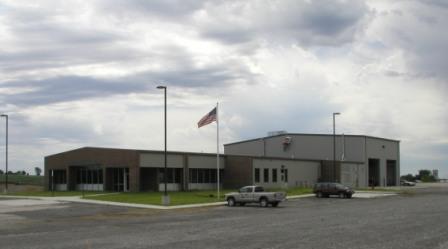 Dan Davis, Engineer
ddavis@co.fremont.ia.us
Phone: 712-374-2613
Fax: 712-374-2222
2014 290th Avenue
Sidney, Iowa 51652
Hours: 7am to 3:30pm Mon.-Fri.
We hope you find this site easy to use and helpful in understanding what is happening here at the Road Department.
We will try to keep this as up to date as possible with the time we have. We do want to keep people informed as best as we can of polices, procedures, construction, and contacts. We also want to provide you services on the web such as providing maps, forms, and a place for feed back to help us do our jobs better.
Contact Information:
Daniel R. Davis P.E., P.L.S., Fremont County Engineer Email - ddavis@co.fremont.ia.us

Robbie Kromminga, Assistant to Engineer Email - rkromminga@co.fremont.ia.us
Kevin Lewis, Assistant to Engineer Email- klewis@co.fremont.ia.us

Nancy Johnson, Administrative Assistant Email - njohnson@co.fremont.ia.us
Larry Holman, Maintenance Superintendent Email - lholman@co.fremont.ia.us

Jeff Shirley, Purchasing Agent Email - jshirley@co.fremont.ia.us
Disclaimer
Every effort is made to insure accurate information is posted to this site. However, Fremont County does not warrant or guarantee the accuracy, reliability, or timeliness of the content on this site or content which is referenced by or linked to this site. Redistribution of data from this site for commercial purposes is prohibited.